By Faria Ahmed
If you are new in the dating game (or at least new in the digital part of dating), then this brief review and dating road-map is for you! I bet you heard from friends that there was an app called Tinder where you can go to meet people, something that has become very difficult to do in this day and age. You're not wrong, but there's so much more to that. Each dating app in the market now has its own niche and people go on them with a different set of expectations! You can't go on a dating site known for 'hook-ups' and get upset that you didn't find people who are seeking meaningful relationships. That's why I decided to give you a review from my personal experiences of using these apps and set up your expectations from each of them!
Tinder: I'm pretty sure that Tinder is by far the most popular dating app out there and one of the first to start the swipe-right to match mechanism. Almost everyone I have ever spoken to, have at least heard of tinder, if not the other dating apps. However, what started off as a dating app currently has the image of a casual-dating/hook-up spot even though the brand does not exclusively market themselves as such. Now, I am making this assumption purely based on my experiences in how it worked for me in Canada and for a little while in the United Kingdom. So, speaking from experience, if you are looking to meet people for more than coffee, fun, cuddles and sex then Tinder may not be the most effective place to find that. Having said that, many people I know have actually met their life partners on tinder; they have dated for years and eventually gotten married. But the app and its general vibe are constantly evolving and I believe it currently has a more casual dating feel as of 2019.
Bumble: Unlike Tinder, where both parties need to match and either person can message, bumble exclusively needs the woman to begin the chat. If you two match but the lady doesn't text, the portal opening will expire and you will become automatically unmatched. For whatever reason, this has made bumble into a much more serious dating platform. In many platforms men approach a dozen women each day, only to be ghosted or ignored due to the gender ratio on the apps or other reasons. However, that problem is counteracted on by this app, where only women interested in a man's profile will reach out to him. If the man in return does not respond, they will get unmatched. So, the app allows both parties to gradually check out each other's profiles and only begin talking if there is some level of interest to begin with. Not that I didn't have some bad dates on bumble, as with any other app, but they were fewer in number and most dates were in general higher in quality. Almost every date I have ever been on through this app, allowed me to meet a nice person who was also looking for something real. Sometimes after one or two dates we felt we were different people so we stopped talking. But, not once have I been drowned by dick picks or unwanted approaches on here. It was almost like a big pool of nice guys and gentlemen out there and we were all trying to figure out who is the right fit for who. I might be biased because I met my current boyfriend through this app, but bumble is the way to go if you're looking for the real deal.
Plenty of Fish: Now this app has completely no swiping or matching requirements. You can message anyone you want which does remove a lot of the annoying complications of the other apps. However, what it also does is open you up to get a million messages from strangers whose profiles you may never have been interested in to begin with. I had to spend quite a bit of time blocking people and ignoring messages. Nonetheless, they weren't kidding when they said the term 'plenty' of fish. The app does make one feel hopeful that there's a lot of fish in the pond to choose from and you can meet some weirdos but also some very nice people on it. I met my ex of two years on this site, and the very first message from him was enough to tell me that we would be dating. In hindsight, I don't think I would go back to app if I were to become single again. This is simply because as I'm growing older, I no longer have the patience to sift through the million messages to find a data-able man.
Muzmatch: As a brown, Muslim woman from a moderately conservative family I wasn't enjoying all the 'hook-up' vibes of many of the dating apps. That's what made me seek out muzmatch (which stands for Muslim match). An app made for Muslims to get to know each other with the intention of serious dating and eventually getting married. While the app is designed for that purpose and actually asks for your level of religiousness etc. to figure out the most compatible life partner, the people using it have turned it into a hook-up app. I was initially very happy to see that there's also lots of other Muslims who were in the middle of the religiousness meter, who held some liberal values like myself, but also enjoyed discussing and practicing some elements of our faith. Yet, all the men on there that I interacted with either wanted to get married tomorrow, or wanted to hook up just like on other dating apps. I was annoyed by this and when I talked about it with some of my other Muslim guy friends that used the app, they told me it's an app for Muslims to sleep with Muslims. Which seems absurd to me, seeing that a big part of being Muslim was supposed to be the not-sleeping-around part. Nonetheless, my friends had been meeting other girls who were modestly dressed, often wore hijabs but were open for hook-ups. That seemed to be a flavour of the app. In fact, right before I left, I began seeing a lot of non-Muslim men on there too who were showing up on the app to try and hook-up with Muslim women. I'm not judgmental of Muslim men and women being empowered by or being in control of their sexuality and sexual experiences. However, it's not why I had gone on to that app to begin with, so I left soon after.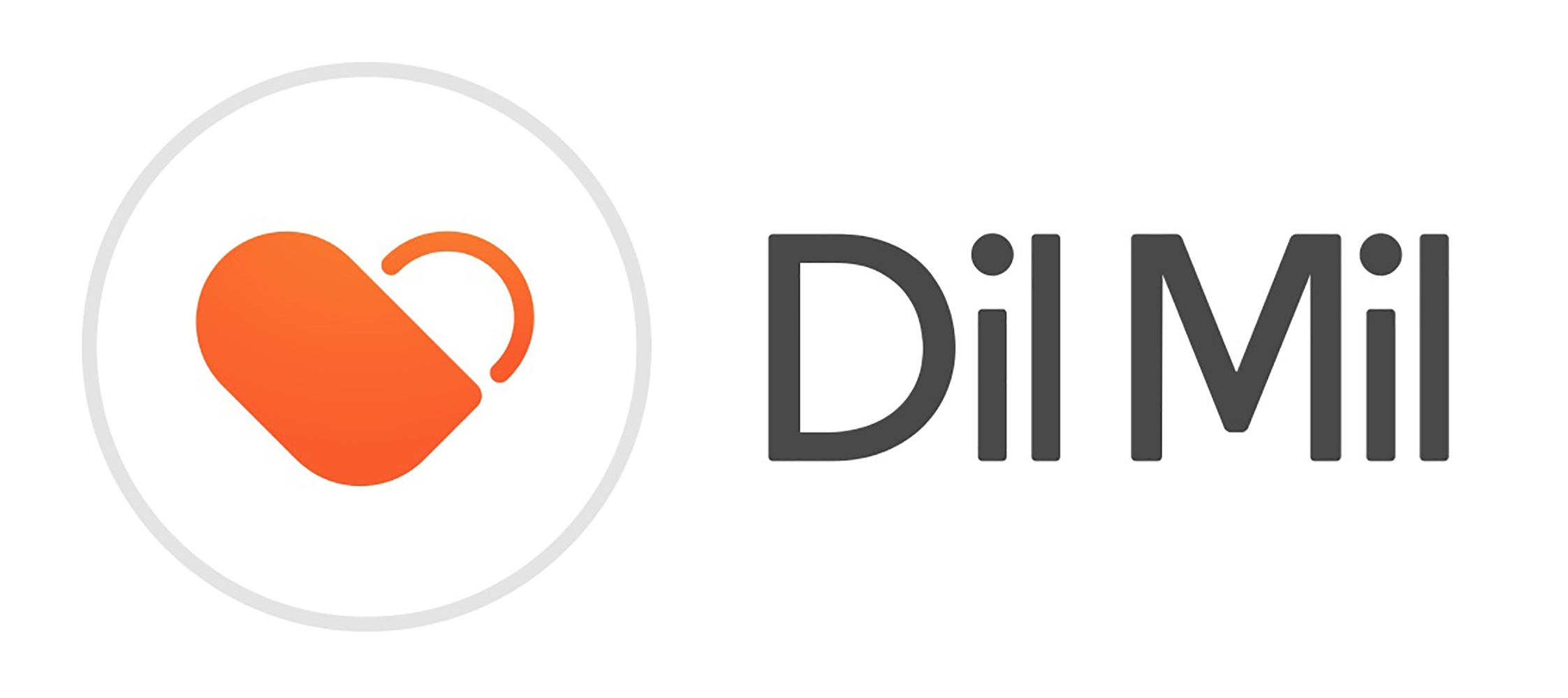 Dil Mil: This app has a pretty brilliant concept in that it has made a platform for all the 'desi' people to get to know each other, make friends and date. The reason I loved this concept is because south-Asians, despite all the differences in languages and religions, actually share a very similar culture. We enjoy a lot of the same family values, lifestyle choices, approach to life, festivals, history, literature, entertainment and so much more. That allows people from India, Bangladesh, Pakistan and other countries in the region to share a common set of experiences. I was on this app for a very short time, because I actually realized that I wanted to date someone who had less in common with me and my culture as I found it refreshing. Nonetheless, while I was on there, I met some great people and I'm still friends with a few of them. We bonded over our love of Bengali food and South Asian politics! I can't comment on whether it's a more serious app or a dating one, but it seems fair game to anyone looking to date within their culture.
Grindr: My experience of grindr is quite limited since I have never actually used it myself. I believe it is an app for gay men as well as bisexual, trans sexual and queer individuals. Some of my closest friends who are gay and bi have shared their experiences about the app with me. From what they said, it seems like Grindr is pretty much a hook-up app with the once-in-a-blue moon chance of meeting someone with serious intensions and ending up in a long-term relationship.
Other Dating Apps:There's definitely more dating apps that I have also heard of but never actually used. These would include OKCUPID, Hinge, Coffee meets Bagel and so many more. I have only tried the more popular ones because they seemed to have more people on them and so I would have a greater chance of finding mr. right on them!
There's also special dating apps which are less conventional like 3nder (for threesomes), and ones I don't have knowledge of like Her (for lesbians), Clover (Queer Friendly), and an endless list which keeps growing each day as companies understand the needs of consumer groups better. Of course the ones I have reviewed like Bumble can also be used to find both hetero- and homo- partners just by tweaking the preferences. Due to my limited sphere of experience, I will definitely be trying to collaborate with my friends who have tried these different ones and doing another review in the future.
So there you have it, my personal review of the major dating apps out there that I have personally tried and tested! I hope it helps you to navigate your way around the digital dating jungle!